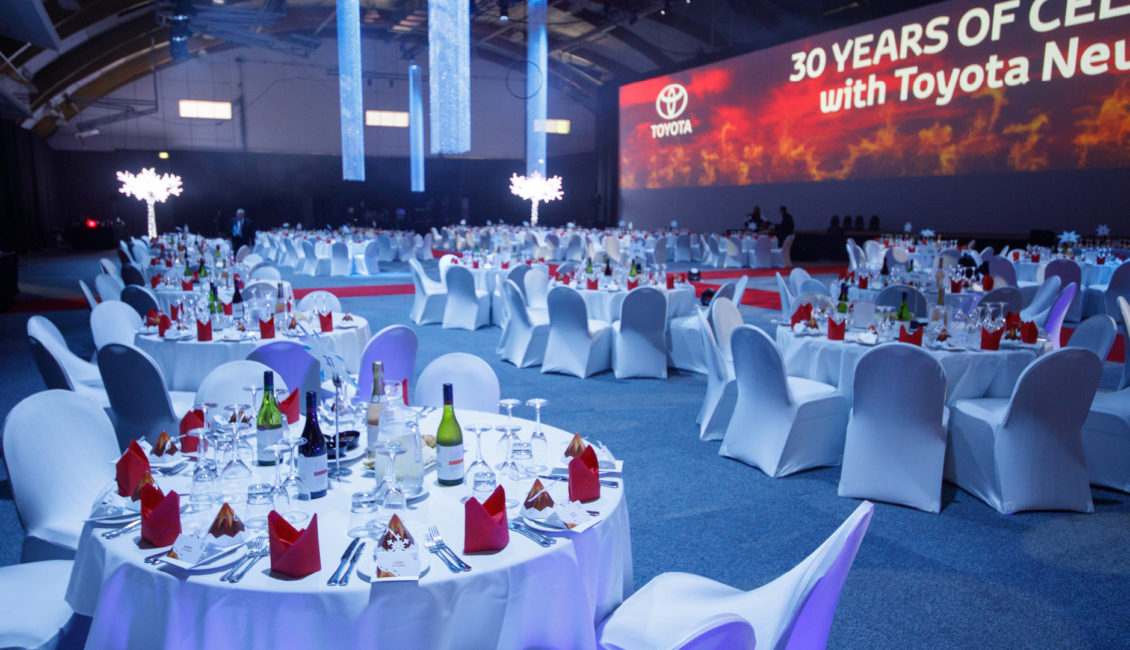 If you're one of New Zealand's few professional conference organisers, you probably know what goes into making a great one. After all, you do it every day, and people pay you a lot of money to do it!
Most people organising conferences don't do it full-time, though. Sometimes it's a "small" part of your day job that somehow becomes huge when conference time comes around. Sometimes it's something you take turns with other branches to manage. And sometimes it's a complete hospital pass that makes you wish you'd called in sick that day!
If you're a part-timer or first-timer, you're not alone! At Palmy Venues most of our customers are in the same boat. So, we specialise in helping organisers like you deliver conferences and events our clients describe as "awesome," "brilliant," and, most often, just plain "bloody good."
What makes a bloody good conference?
The bits in-between.
While your presenters and keynote speakers are stressing over their slides and what they're planning to say, experience tells us that PowerPoint isn't what your delegates remember most. Catching up with colleagues, chatting over coffee or even sharing a beer or wine at a nearby restaurant is where the real memories are made. At Palmy Venues we know how important that is.
We'll work with you to build networking time into your schedule, and give your guests the spaces they need to mix and mingle. Palmy Conference + Function Centre is right in the middle of town, putting our great bars, restaurants and accommodation within easy walking distance. Need a recommendation? Our experienced local team will be happy to point you in the right direction.
Food for thought.
How many conference venues do you know that make all their baked goods from scratch in-house? At Palmy Venues we know that great catering is a sure way to put a smile on people's faces. On the flipside, a disappointing catering experience is a sure way to get delegates offside (or see them heading down the road for takeaways).
We make great food a top priority – that's why if your morning coffee comes with scones and slices, you'll know they've been baked by our team, not ordered in. Our event coordinators will also work closely with you to plan everything from finger food to a formal dinner.
Let's get technical.
The technical side of conferences – screens and projectors, sound systems, stage lighting and so on – is one of those things that people usually only notice when things go wrong. A microphone not working, or feeding back through the speakers, flat batteries in the presentation remote, a projector that makes your slides look like they're on a 1970s colour TV… you don't want that.
At Palmy Venues we have a full-time technical manager to work with you before and during your event to make sure every one of your speakers looks and sounds like a star. Hybrid events, allowing people to dial in to a video-streamed version of the conference, are all in a day's work too.
Timing time
They say in show business that if you're early, you're on time and if you're on time, you're late. Same goes for bloody good conferences! A lot goes into making sure conferences start, break and end on time. After organising thousands of events, we know how long to allow for every part of your event and how to make sure things happen on time.
Speaking of time, you're probably thinking that this all sounds like a lot of work for a part-time conference organiser. We've got your back! Choose Palmy Venues for your next event and you'll work with one event coordinator from the first planning chat onwards. They'll take the time to understand what you're looking for, work out what's doable for your budget (spoiler: probably more than you think!) and all those hundreds of details that go into making a bloody good conference.