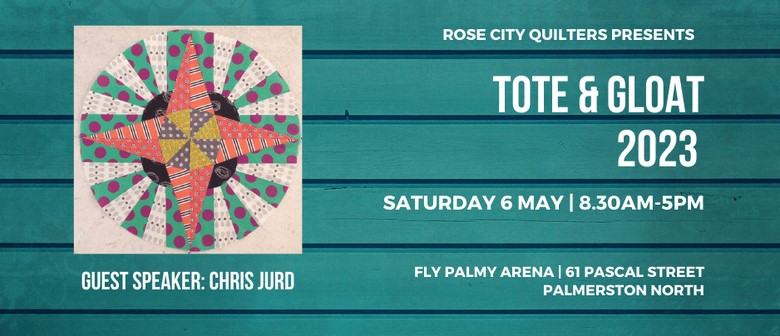 Tote & Gloat is an annual event run by Rose City Quilters for the quilting community since 1986.
A great day's outing that includes quilt challenges, small group exhibitions, merchant mall, guest speaker, raffles, spot prizes – and of course the reason for the day's name – a giant Show and Tell.
This year RCQ are especially delighted to have Australian quilter Chris Jurd as their guest speaker. Chris will also be running two workshops.
Check out the Rose City Quilters Facebook page for regular updates on this event ~ rose city quilters – Search Results | Facebook