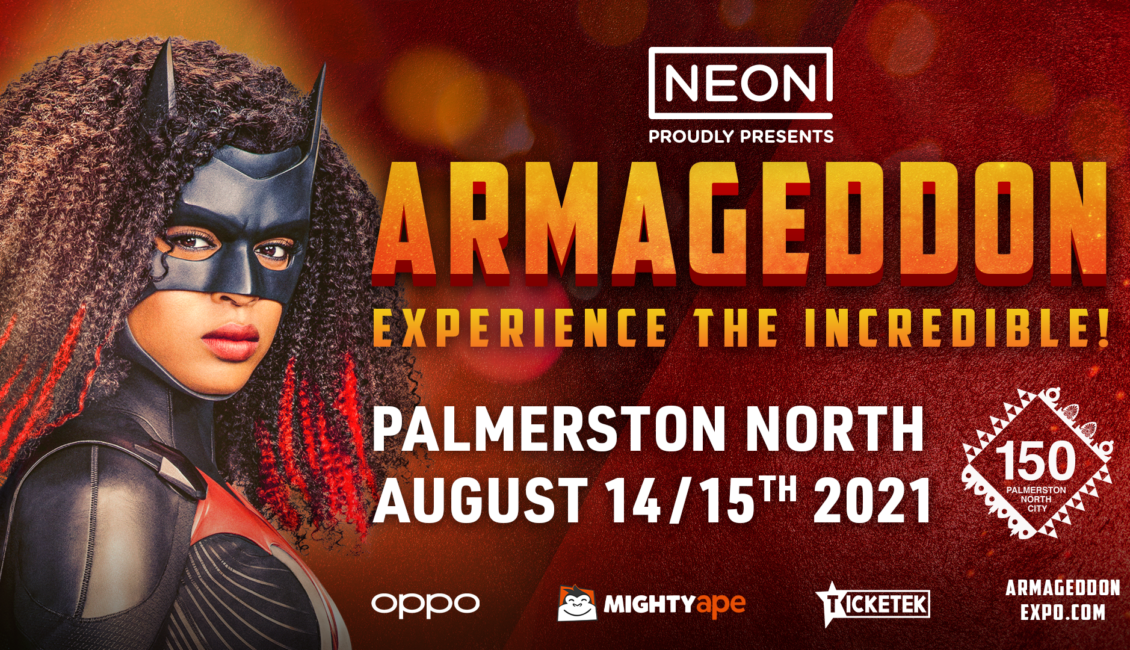 Experience the incredible! Armageddon Expo is taking over Palmerston North this August.
Armageddon Expo will bring its unique brand of pop culture mayhem to Palmerston North for the first time ever.
The event will be held over the weekend of August 14-15, bringing an epic show of gaming, technology, celebrity guest panels, cosplay, and more.
Armageddon Expo founder and director William Geradts says the first ever #PALMYGEDDON in Fly Palmy Arena will be an event not to be missed.
"We're putting a big focus on gaming and technology with multiple PC and console gaming stations. This year has seen a real spike in popularity for gaming and Esports, so we've amped up our displays to give attendees a real hands-on experience, regardless of whether they're gamers."
The Expo will even feature a League of Legends mobile gaming tournament thanks to sponsor OPPO.
In keeping with Covid-19 safety guidelines, all of the celebrity guests will be beamed in via video conferencing – and selected guests will even take part in a 'virtual signing.'
"Having virtual panels has allowed us to secure guests who might have otherwise been unavailable or out of our reach. It means we are able to have a fantastic range of celebrities from a bunch of fandoms – there is sure to be a star for everyone."
The event will also have a massive range of geeky merchandise from handcrafted New Zealand art to toys, comics, collectables and so much more.
Attendees will also be able to enjoy a huge range of in-show events including the famous Armageddon Cosplay Contest, Chilli Eating Challenge (with a $1000 prize for the winner), a light-up dancefloor, airsoft, and more.
For more information and to purchase tickets visit the website: https://www.armageddonexpo.com/