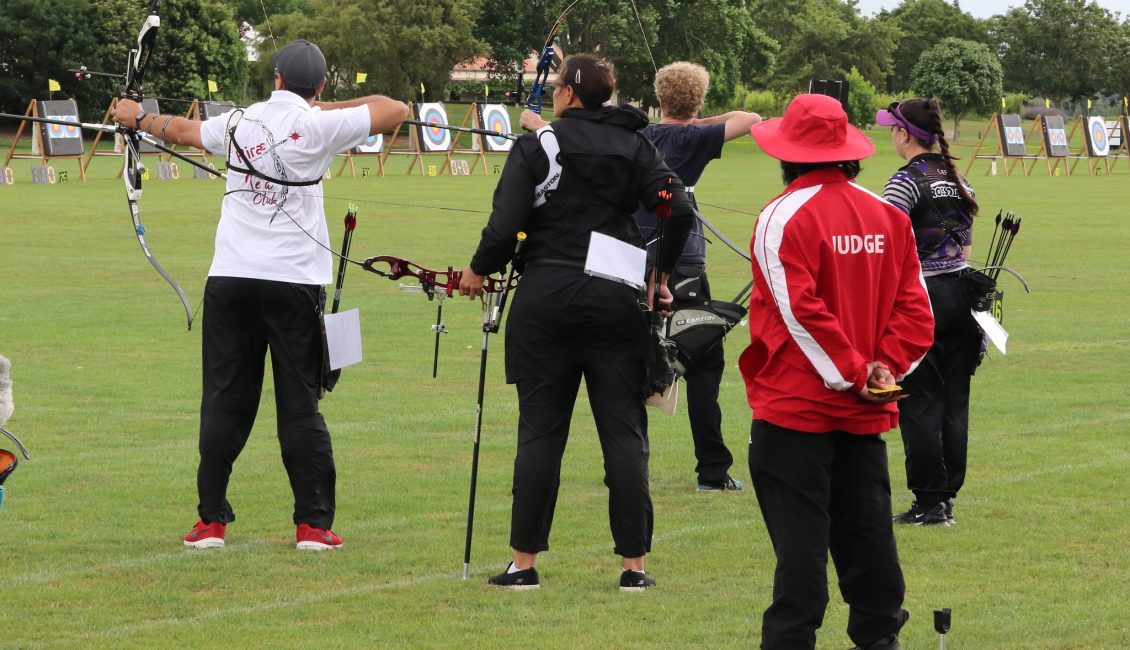 The 50th jubilee of the Archery NZ Indoor Nationals will be held on 19-20 August 2023 in Palmerston North.
Saturday Championship and Teams Matchplay:
– Arrive – 7.30am (not before)
– WA 25m round (60 arrows)
– WA 18m round (60 arrows)
– 2:00pm – 25m Teams Matchplay event (3-person teams)
Sunday Matchplay: Arrive – 7.30am (not before)
– Championship Medal Presentations
– Individual Matchplay Open
– Matchplay Medal Presentations
The round to be shot on Saturday is a World Archery 1x25m round and 1x18m. Both rounds are of 60 arrows each, and will be shot on triple spots (10-6) for U18 age class and older for recurve and compound divisions. Barebow, traditional, longbow, and all archers U16 or younger will be assigned a single (10-1) face. 3 arrows will be shot per end.
If you wish to shoot a 'non-standard' target face (for qualifying rounds only), please contact the organisers before entries close.
On Sunday, the Individual Matchplay will be shot – Report time TBC, depending on number of matchplay divisions – provisionally 7:30am