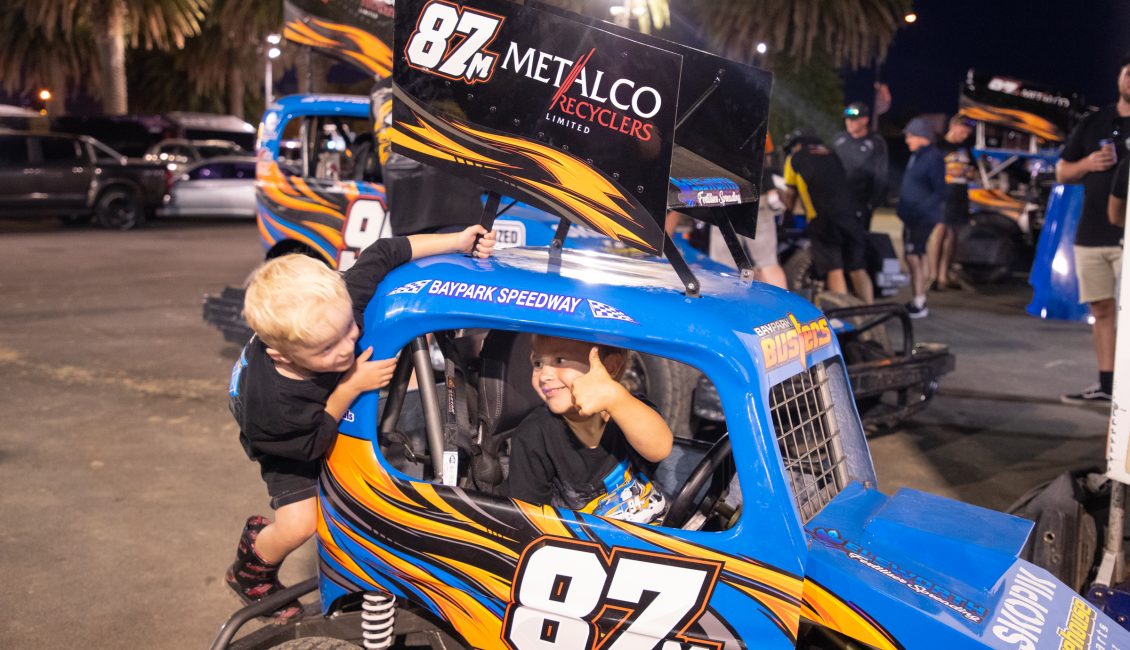 The 2020-21 season at the Robertson Motors International Speedway starts its engines at the Central Energy Trust Arena on October 24, with the Grand Opening including the Lucas Oil Superstock Series and Quin Buildings Super Saloon Series.
Speedway fans will see work progressing towards the new pits and entrance plaza, which will enhance the Central Energy Trust Arena facilities for the city's speedway enthusiasts. For the first few events for the speedway season, the Waldegrave Street car park will be temporarily used for speedway pits. Within a few speedway events, the fantastic new pit facilities will be available to speedway drivers and for public activity use.
Venues Palmerston North manager John Lynch says "while we would have loved to have the speedway pits ready for the start of the season, weather has played a part, and the COVID-19 lockdown delayed the project start".
"We want to ensure we deliver fantastic state-of-the-art facilities for the speedway promoter and competitors, which the public will also enjoy."
The new pits area needs more time for grassed areas to settle and grass to strike – using them too soon might mean they become rutted and damaged. "We need to ensure this doesn't happen as this grassed area will be used for other purposes as well, like placing bouncy castles at markets and festivals. The grassed area is used for children's sports training during winter months."
The toilet block is not programmed to be completed until the New Year, along with the entrance. For the first few speedway events of 2020, alternative public facilities, including food and beverage service and toilets, is being set up.
Coming to speedway … what you need to know
With the entrance plaza completion due early next year, there will be two entrances in operation for the Speedway meetings. These are Gate 1 on Waldegrave Street and Gate 4 on Pascal Street. Ticket booths are located at both entrances.
There will be no public car parking at the Waldegrave Street car park while it is being used for temporary speedway pits. We encourage people to use the railway land area close by. Please park responsibly by not blocking commercial or public driveways and premises.