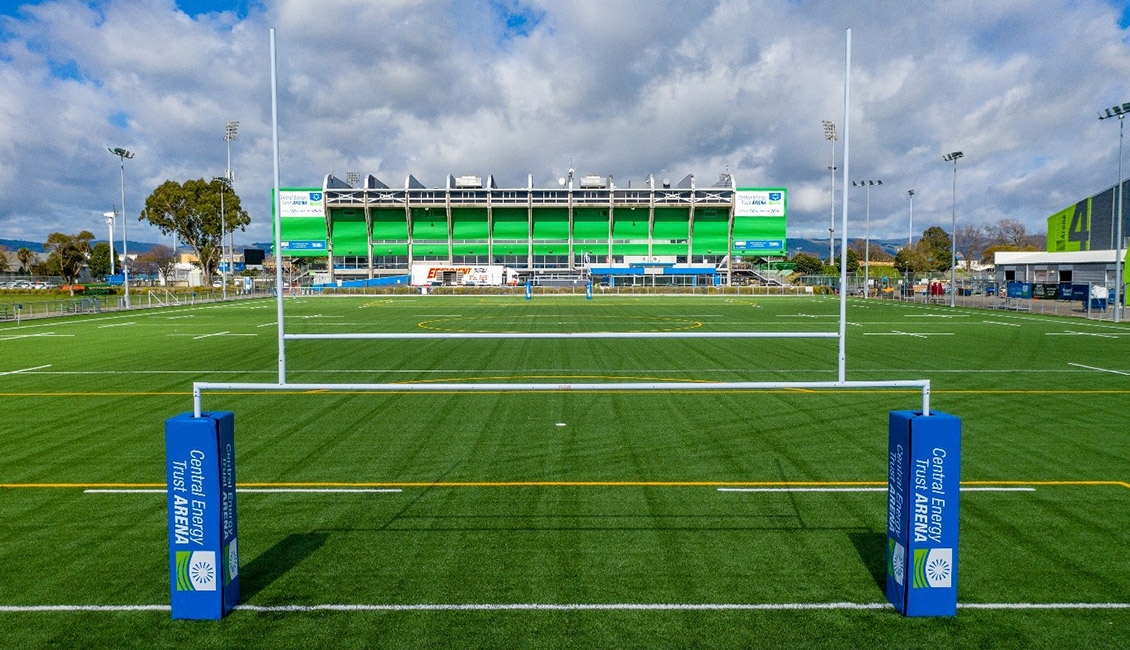 Palmerston North City Council venues are again a hive of activity following the COVID-19 lockdown that brought a temporary shutdown and uncertainty around the events industry.
As of early June, 95 per cent of community sport had ramped back up again at Central Energy Trust Arena. This includes netball, basketball, rugby, football, badminton, skating, ultimate frisbee, table tennis and volleyball, all of which use the B&M Centre, Arena 5 and Arena 6 fields.
The new artificial turf, which complements the grass fields, is one of the Arena's most highly utilised venues. Rugby, football and ultimate frisbee are on the turf daily before and after school hours, up until 10pm on some evenings.
"The turf is a fantastic asset at the Arena, and this shows now more than ever as it can be used in all weather conditions, even in the thick of winter. Our team has heard rave reviews about the turf, its durability and ease of use, when compared with a wet and muddy grass field," Venues Manager John Lynch says.
Alongside community sports, the Central Energy Trust Arena and the Palmerston North Conference & Function Centre have both seen a surge in commercial bookings over the past week, with their event calendars quickly steering back to pre-COVID levels.
"Whether it be providing entertainment with our busy events calendar, providing a service by hosting meetings, conferences and seminars, or simply seeing hundreds of people returning to their beloved sports code, our team is excited to be back up and running at pace," Lynch says.
"We're thrilled to have BlindSpott coming to Fly Palmy Arena during September. This event cements our position on the national concert and tour circuit, which is a real win for the city and region," Lynch says.
The Arena is also hosting the Woman's Lifestyle Expo in October, as well as the Manawatū Home & Lifestyle Show in November. Lynch also hints at an upcoming event that will be a hit with the theatre, gymnastics and wider arts community, plus the commercial market with corporate hospitality in the pipeline.
"An exciting event will go on sale in early August, all of which is still under wraps as our team finalises details. This is a really unique event for the city, and we anticipate patrons will travel from surrounding regions to attend."
Mayor Grant Smith says the events industry has highlighted the importance of having a connected community in recent times, plus the wider economic benefit the facilities and events provide to the region.
"How our venues are bouncing back from COVID-19 challenges to provide an essential connection for many people in our community is a true reflection of our city's resilience," Smith says.