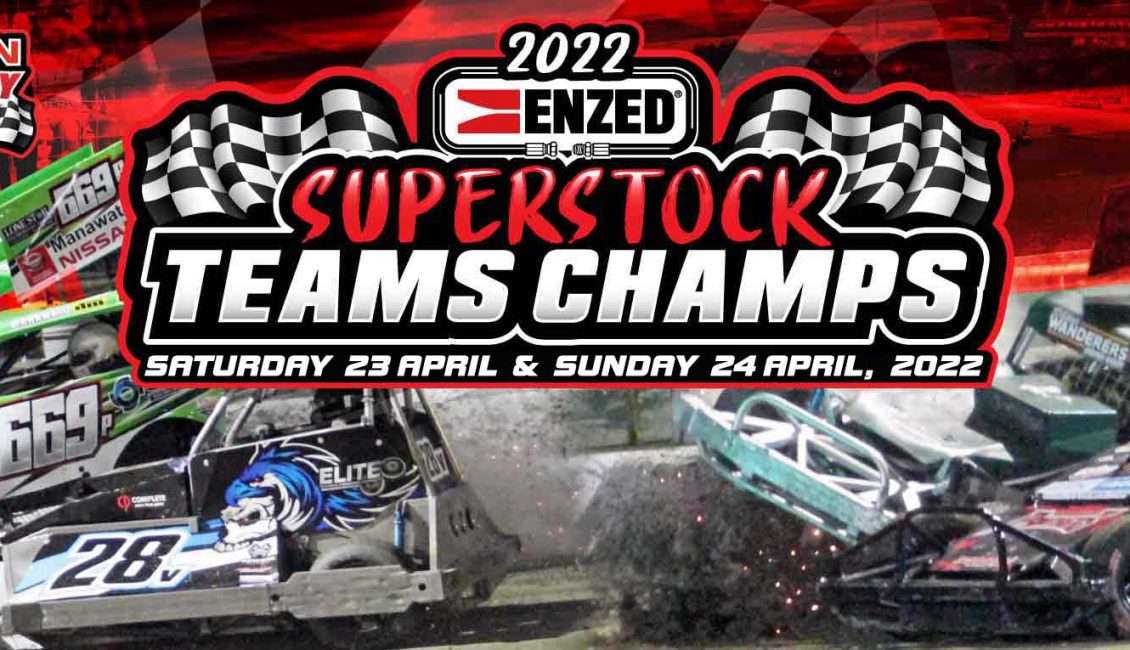 Event dates confirmed for Saturday 23 and Sunday 24 April 2022, following February's postponement. All tickets for the original postponed dates remain valid for the new scheduled dates above.
The 42nd running of the ENZED SuperStock Teams Champs is back at Central Energy Trust Arena.
This is the premier event on the national and international speedway calendars, where fans travel from far and wide to attend this unique event with the most thrilling atmosphere. Teams from around New Zealand make their way to Palmerston North to battle it out and have hopes of taking the silverware home. Iconic teams including last year's winners the Hawkes Bay Hawkeyes, Palmerston North Panthers, Wellington Wildcats and Stratford Scrappers (to name a few) are always willing to put their bodies and superstocks on the line for the glory!

The rich history and legacy of this event at the Robertson Holden International Speedway continues to shine on with the reality that any team has the ability to take the title, after a hard slog and gladiator-style battle, leaving fans on the edge of their seats. The electric atmosphere is something that you need to be a part of! Make sure you purchase tickets early to avoid disappointment. The grandstand sold out in one day for the 2021 event!