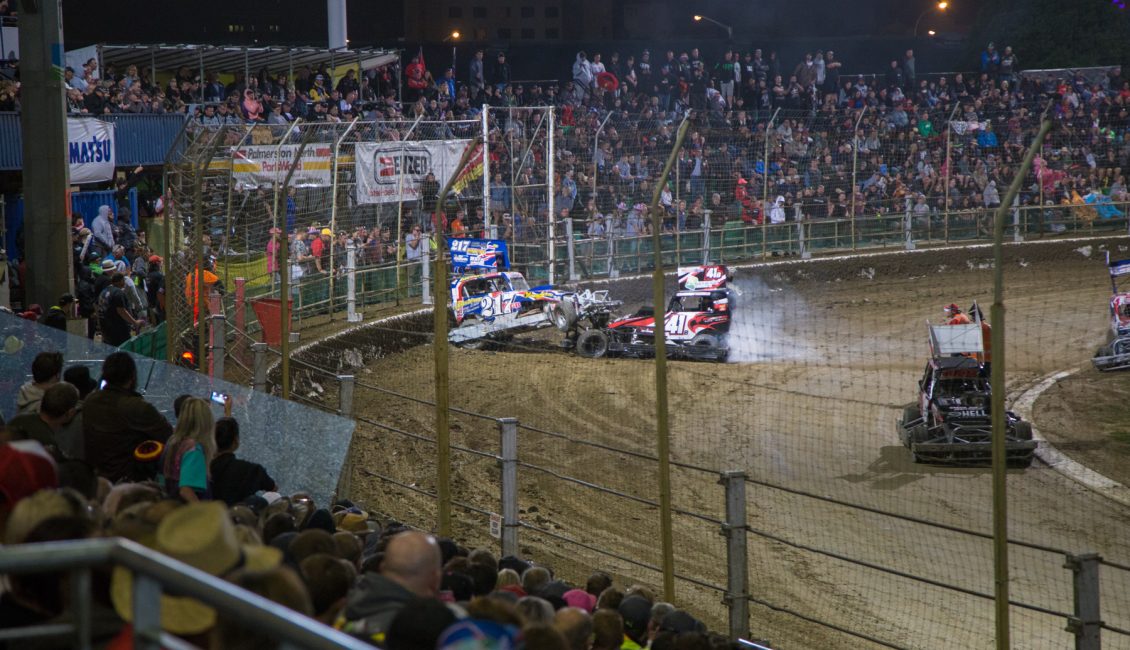 Fast and furious action is back this weekend with the Robin Pratt Stockcar Memorial title on the line
This is one of the most prestigious titles on offer with a rich history of past legends winning the title honours. This is one Championship that the local stock car drivers make sure never leaves town, metal crunching Stockcar action at its best!
Support classes of SuperStocks, Midgets, Minisprints and Sidecars!
Get your entries in now for next Saturday nights Ramp Demolition Derby.
Keep back from the Safety Fence! More new cars will hit the track for the first time this season.
Check out their Facebook to keep up to date with what's happening at the Robertson Holden International Speedway!