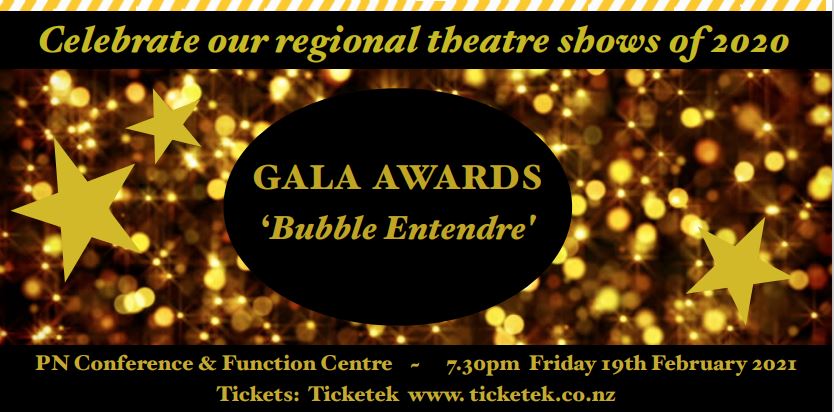 'Bubble Entendre' – The Central Regional Community Theatre Awards gala night presents a bubbly night of bonhomie, brilliance and bravos! – a chance to again applaud the terrific troupers who brought us everything from musical theatre extravaganzas to original one-act plays.
Welcome the productions of 2021 by paying tribute to the persevering producers and performers of 2020.
Friday February 19, Palmerston North Conference and Function Centre, Main St 'Bubble Entendre' is set to be a night of flair, finesse and fizz.
Put your hair up, break out the tuxes and evening gowns; get glammed up and go.
Get a 'bubble' of eight buddies together and sit in luxury at a table with complimentary platters and a complimentary glass of bubbly or juice for each person.
With live musical entertainment, you're in for a bit o' bubble-and-squeak at the 'Bubble Entendre' community theatre awards gala-night.
Purchase your tickets here.
Please note: tables must be purchased over the counter from the Conference and Function Centre