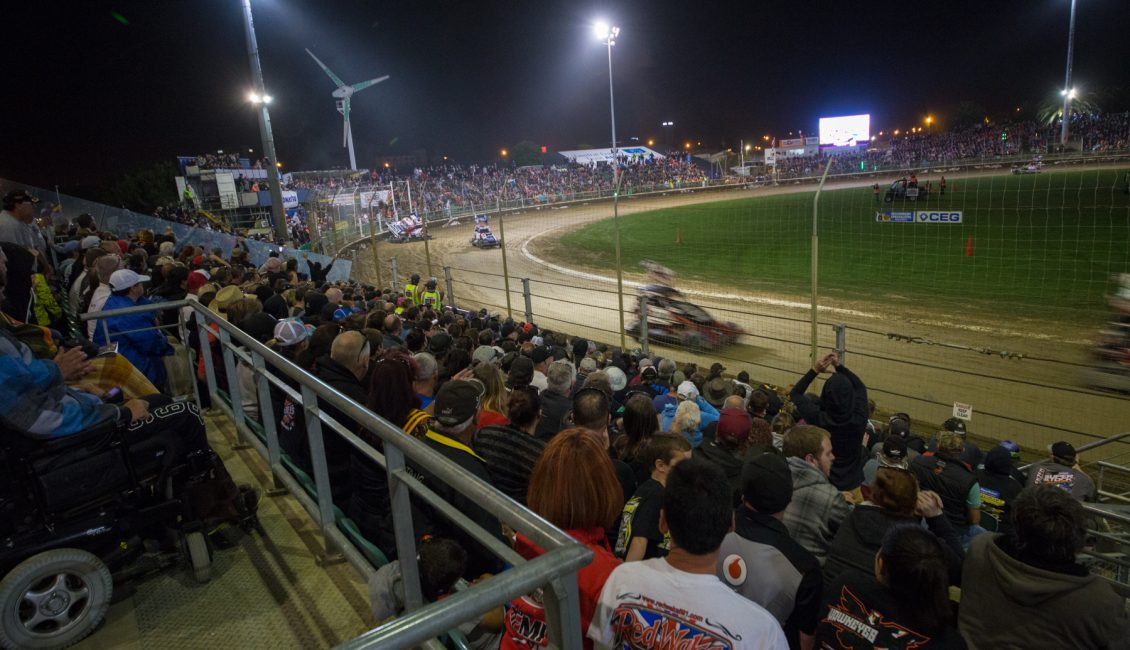 The biggest teams racing event in the world will be a fitting tribute to a fallen racer this Easter weekend at the Robertson Holden International Speedway. Peter Barry was a hard hitting Stockcar driver who sadly passed away in 2009. His humble beginnings in derby-car teams racing are honoured by the annual Peter Barry Memorial Derby Teams Champs, which has steadily grown in popularity to become a two-night event featuring a massive 22 teams this time around. Each side has five Demolition Derby cars on track at a time, with a skilled driver managing to balance speed, hitting and car conservation to end up on top of the pile at the end of a tough weekend.
Qualifying is on Good Friday along with a big field for the Manawatu Streetstock Champs.
Finals on Saturday night are coupled with the Manawatu Sprintcar Champs. Midgets from Western Springs, Kihikihi and Stratford will also be racing wheel-to-wheel.
Admission prices each night are $25 for an adult (16 years and over), $10 for children aged 8-15, and $60 for a family pass of 2 adults and up to four children. Kids aged 7 and under are FREE.
Gates for entry are at Gate 1 Waldegrave and Gate 3 Cook Streets and these gates open from 4.30pm. Gates accept both cash and EFTPOS payments (no credit card) but in order to move the line quickly, we recommend coming prepared with cash. There will be plenty of food vendors on site which accept cash and EFTPOS payments. Racing starts at the earlier time of 6pm both nights
Check out their Facebook and keep up to date with what's happening at the Robertson Holden International Speedway!