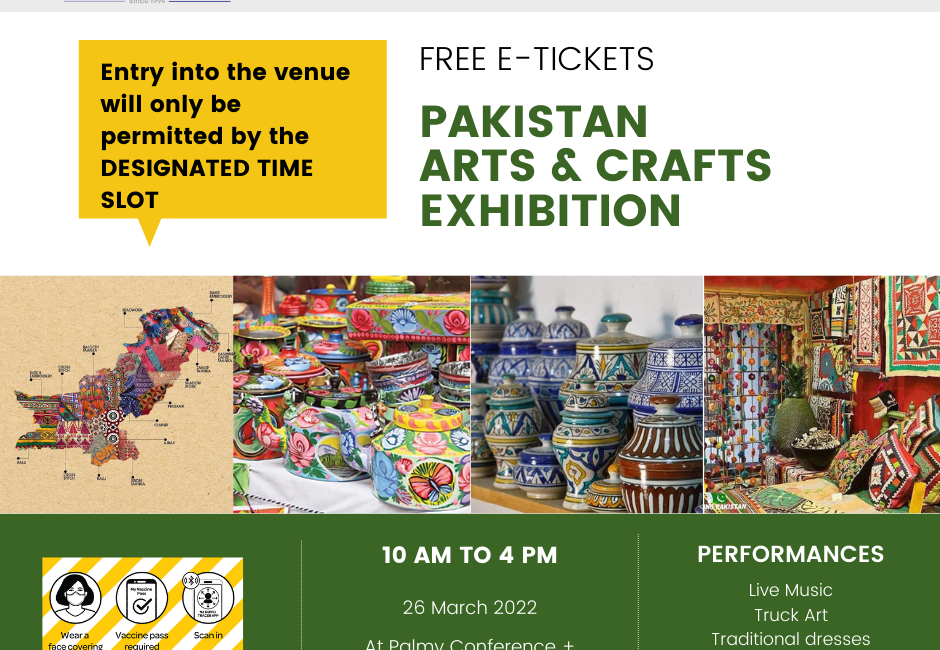 Enjoy the rich heritage of Pakistan 
 by exploring Gandhara art, blue pottery, handicrafts, and the world-famous truck art.
Free e-Tickets for Pakistan Arts & Crafts Exhibition are now on Sale. Get your tickets today 👉🏻 https://www.eventbrite.co.nz/e/pakistan-arts-crafts-exhibition-tickets-288984639837
ENTRY NOTICE
PLEASE NOTE THAT ENTRY INTO THE VENUE WILL ONLY BE PERMITTED BY THE DESIGNATED TIME SLOT ON YOUR FREE E-TICKET.
 Event runs 10am – 4pm