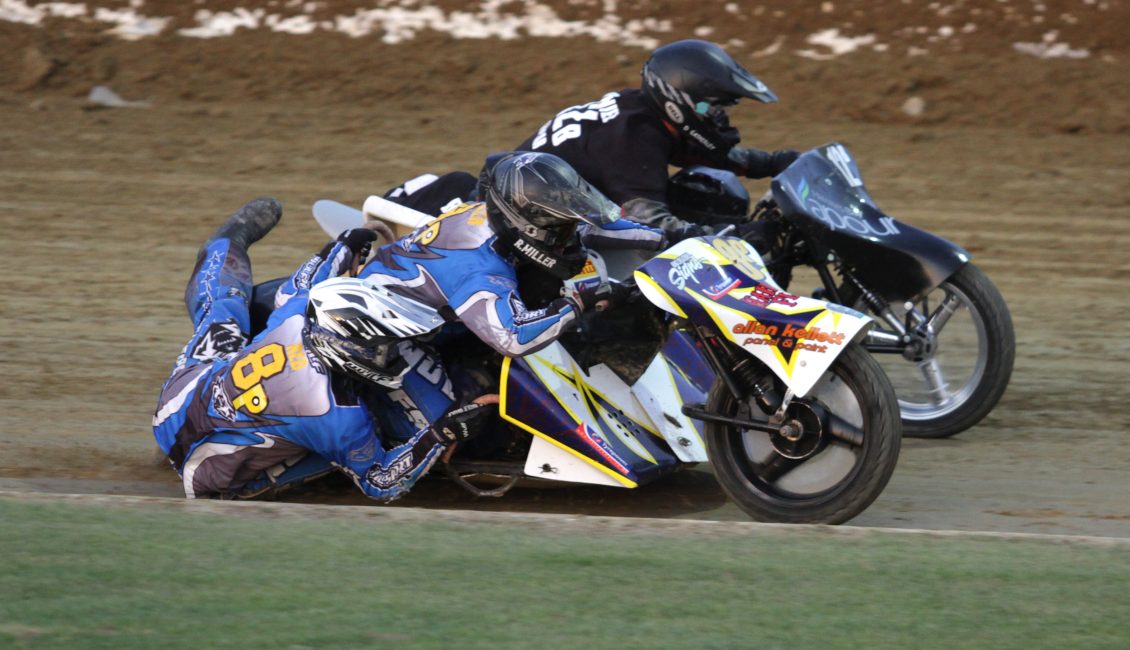 The dare-devil sidecars will race side by side for the prestigious Manawatu title
Fans are to expect fast and thrilling racing, with initial interest suggesting this is one of the biggest and best sidecar meetings on offer.
The saloons are back and competing for their Manawatu Championship with local and visiting drivers looking to make their mark on the title. The dust will fly with these fast and furious Corvettes, Camaros and Mustangs on the track!
The future of Speedway – the Youth Ministocks will race for their Manawatu Championship title, this is always a popular title amongst the young speedway drivers! Plus the Metal crunching Stockcars will be back out on the dirt, so expect plenty of action on the track and up the wall!
Gates for entry are on Waldegrave & Pascal Streets and these gates open from 5pm. Racing gets underway at 6.30pm.
Check out their Facebook and keep up to date with what's happening at the Robertson Holden International Speedway!