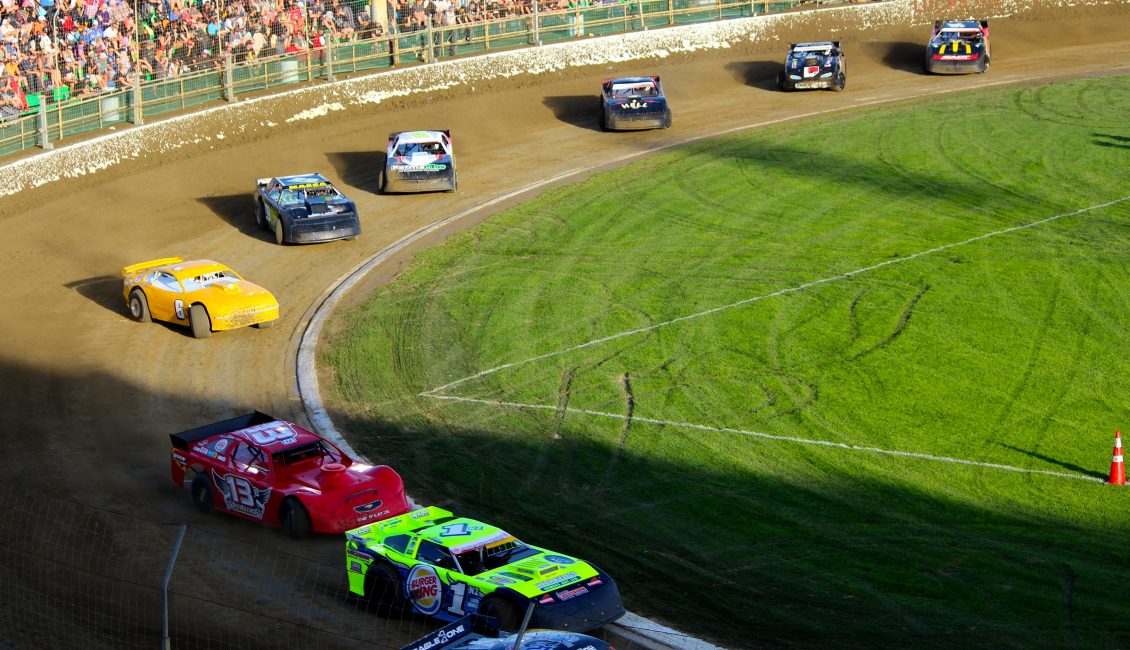 A variety meeting on offer this Saturday night at the Robertson Holden International Speedway with something to cater for everyone in the family!
The finals of the Peter Barry Derby Teams featuring the 8 battered teams from Easter will set the show. Each side has five Demolition Derby cars on track at a time, with a skilled driver managing to balance speed, hitting and car conservation to end up on top of the pile at the end of a tough weekend.
The return of the popular Girls Vs Boys Stockcar Teams Race is always a hotly discussed topic and always is a highlight in the seasons racing calendar. The "Battle of the sexes" was a close contest at the previous event and this year it's hard to pick who the favourite will be.
The Quin Buildings Direct Manawatu Super Saloon Champs is also on offer with local and visiting drivers indicating their attendance, these wide tyred V8 machines put on an impressive show with the side-by-side racing. SuperStocks and Stockcars will also be out hitting the dirt with the local season points chase the forefront of many competitors' minds at this tail end of the season. The SuperStocks with their raw power, distinct sound are speedways premier class and their deliberate contact makes them enjoyable for all ages.
To round out a massive night of Speedway action at the Robertson Holden International Speedway and All in demolition derby to finish the night, expect plenty of carnage as road cars battle it out on the track for supremacy.
To accommodate this large program of events, Racing will get underway at an earlier start time of 5pm. Gates for entry are at Gate 1 Waldegrave & Gate 3 Cook Streets and these gates open from 3.30pm. Gates accept both Cash & EFTPOS Payments (no credit card) but in order to move the line quickly, we recommend coming prepared with cash. There will be plenty of food vendors on site which accept cash & EFTPOS payments.