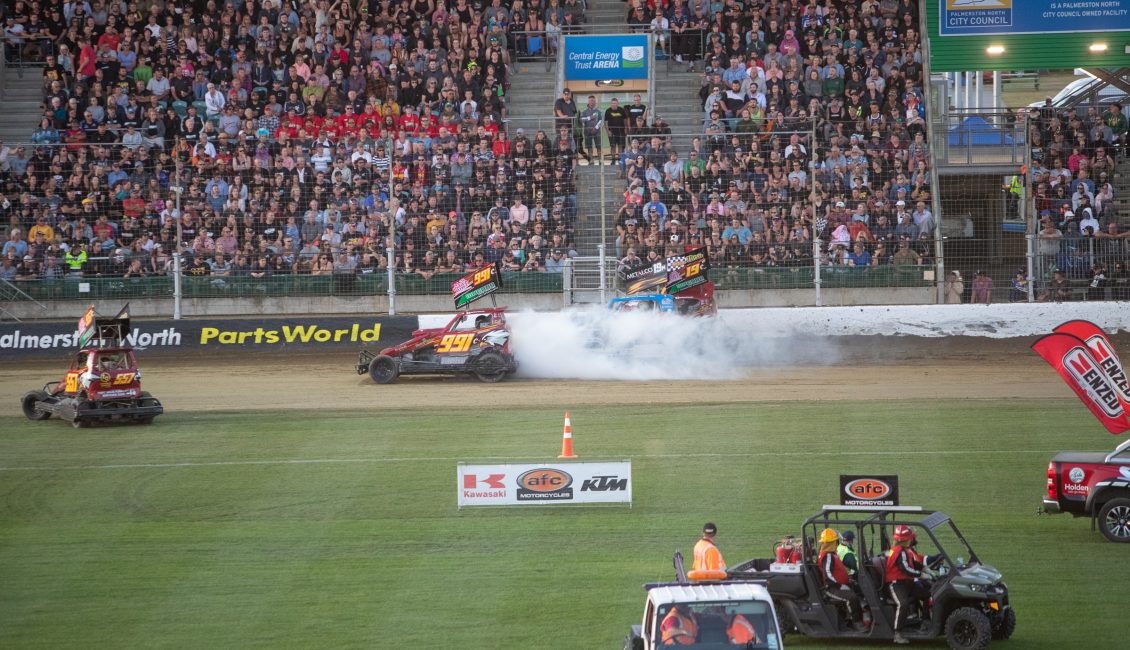 King of Arena SuperStock and Sidecar Best Pairs + North Island Solo Champs
The SuperStocks will pair up and compete for the King of the Arena Best Pairs title, using tactics to make sure that together their pair reigns supreme.
The dare-devil sidecars also pair up to compete with only 4 bikes on the track at one time, this makes for some exciting racing.
The return of Solo racing sees the North Island Solo Championship contested along with metal crunching Stockcars!
Gates open at 5.30pm so you can check out the race cars and their drivers before the action gets underway!
Check out their Facebook and keep up to date with what's happening at the Robertson Holden International Speedway!