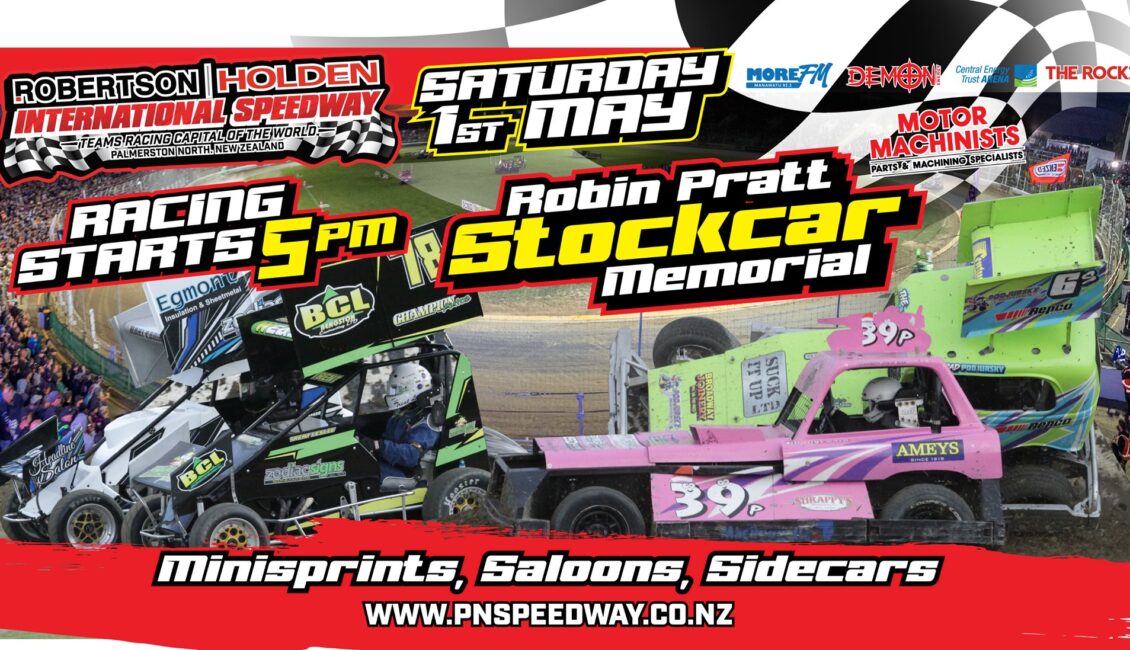 Fast and furious action is back this weekend with the Motor Machinists Robin Pratt Stockcar Memorial title on the line. This is one of the most prestigious titles on offer with a rich history of past legends winning the title honours and it is one Championship that the local stock car drivers try to make sure never leaves town. Metal crunching Stockcar action at its best! Another massive field of Stockcars are expected to do battle for the silverware, picking a winner is anyone's guess. This title is always hard-fought no matter who emerges triumphant, so it will be an entertaining night's racing.
Support from Saloons, Minisprints, Sidecars and Youth Ministocks round out one huge night at the Robertson Holden International Speedway at the Central Energy Trust Arena.
Admission prices are $25 for an adult (16 years and over), $10 for children aged 8-15, and $60 for a family pass of 2 adults and up to four children. Kids aged 7 and under are FREE. Racing starts at the earlier time of 5pm.
PLEASE NOTE: NO Superstocks this weekend. Gates for entry are the new public entrance overbridge on the corner of Cuba and Waldegrave Streets, along with Gate 1 Waldegrave Street and these gates open from 3:30pm. Gates accept both cash and EFTPOS payments (no credit card) but in order to move the line quickly we recommend coming prepared with cash. There will be plenty of food vendors on site which accept cash and EFTPOS payments.
Check out their Facebook and keep up to date with what's happening at the Robertson Holden International Speedway!