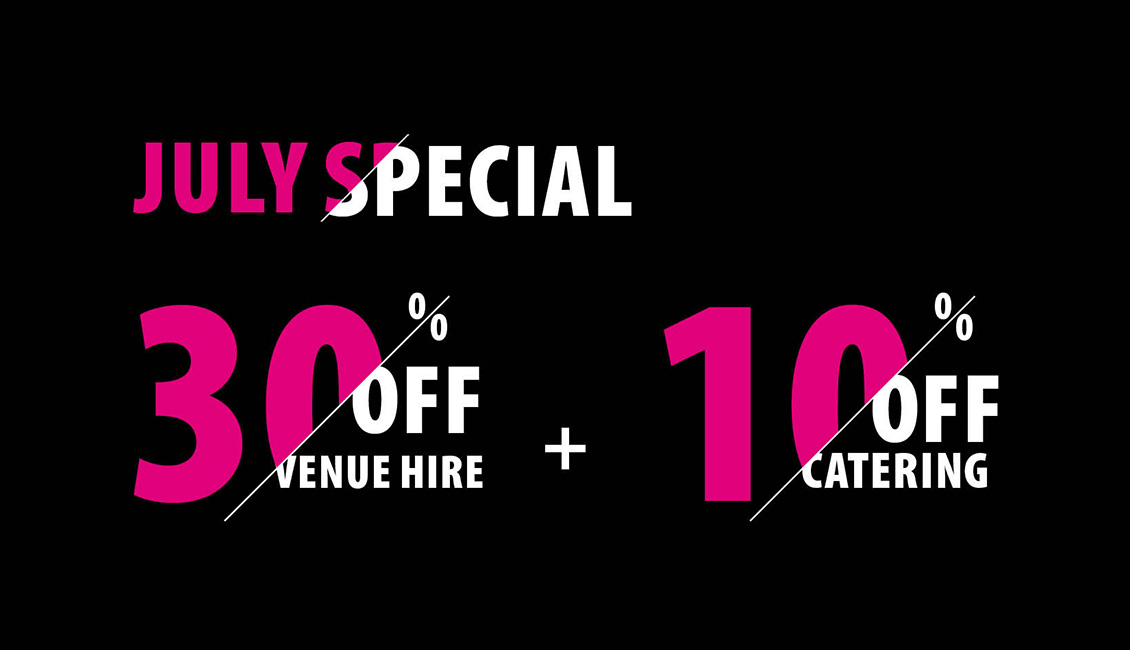 We have slashed our prices for JULY ONLY!
Make a commercial booking at our venue for July and you will receive 30% off venue hire PLUS 10% off catering.
This is the perfect time to book your next meeting, seminar, dinner or social function, as we all begin to migrate back into our normal office spaces!
Email or call to secure your booking; [email protected] or 06 356 1505.
Terms & conditions apply. Applicable COVID-19 regulations will be strictly followed at the time of your booking